Wow, wow, wow, wow and WOW... that's some awesome'ness...
Meanwhile, inside my end of the world, this past Saturday I went to my second-ever Greek'Fest, this time at the Greek Orthodox Church that I usually attend on Wednesday mornings. And I'll say this much--St. Demetrios knows how to throw a freckin'
festival
PARTY!!! I also decided to add the three pictures of the interior of Holy Trinity Greek Orthodox Church, where I attended my first-ever Greek'Fest... which was the weekend BEFORE the one at St. Demetrios!!
- [Holy Trinity Greek Orthodox Church / Maitland, Florida / Saturday 5 November 2011] -
The Iconostasios, or Icon Screen.
The dome of the Church, featuring Christ the
Pantocrator
[Holder of All]. That picture was NOT an easy one to take!!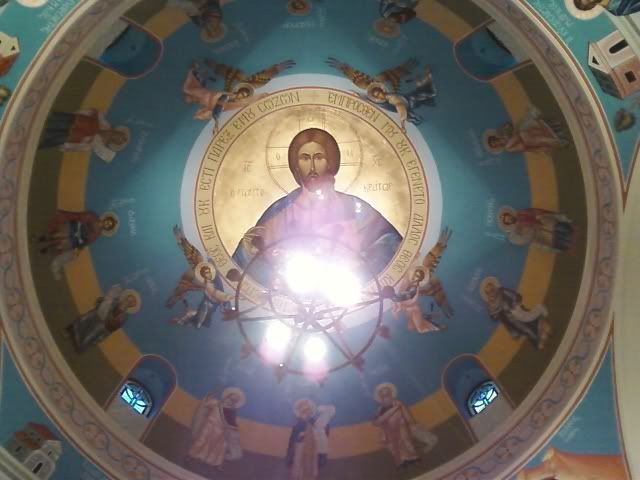 And one of the stained-glass windows in the Church, which is what the majority of the windows look like too. I love the blue...
- [St. Demetrios Greek Orthodox Church / Daytona Beach, Florida / Saturday 12 November 2011] -
A sunset view from the Pier at the Church... the Mediterranean, Daytona-style. Works for me!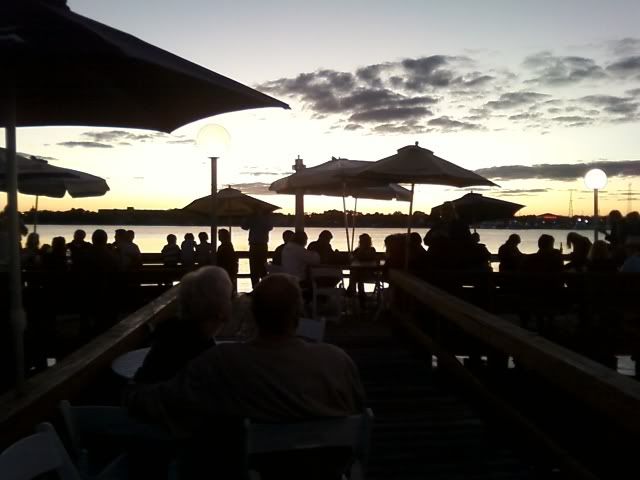 Turn the 180 and this is the view you see!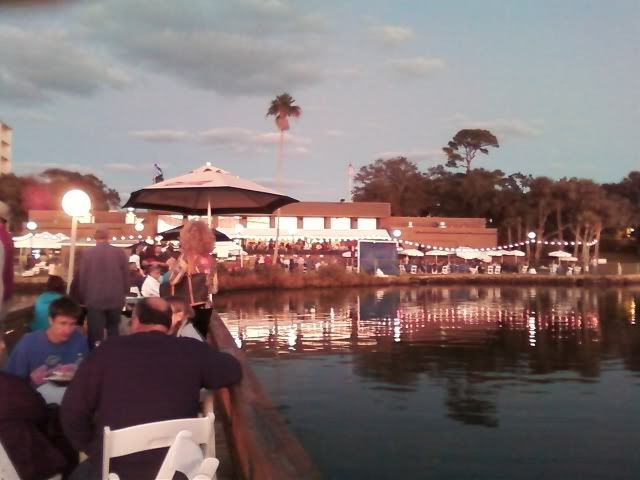 The main dance troupe during a presentation of one of the dances...
The inside of the Chapel dedicated to St. Phanourious the Great Martyr...
PARTY TIME!! Lots of dancing to go down--the fast-blur of purple is Father Joseph's daughter Cindy, whom I am friends with. [Both her, and her Dad, whom I occasionally address as 'Uncle Joey' as a term of endearment. Love 'em like family.]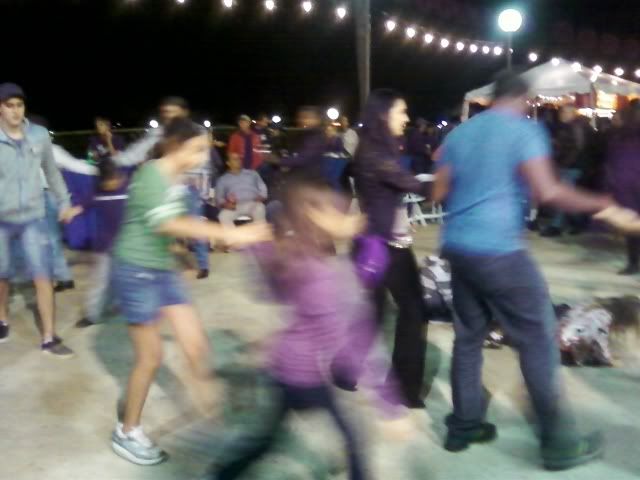 Now THIS Sir right here, is among the elder Greek men that can pull off a Zembekiko--sometimes called the "drunken sailor's dance." It's nicknamed that for its seeming clumsiness--but it's actually a dance that takes serious skill to perform.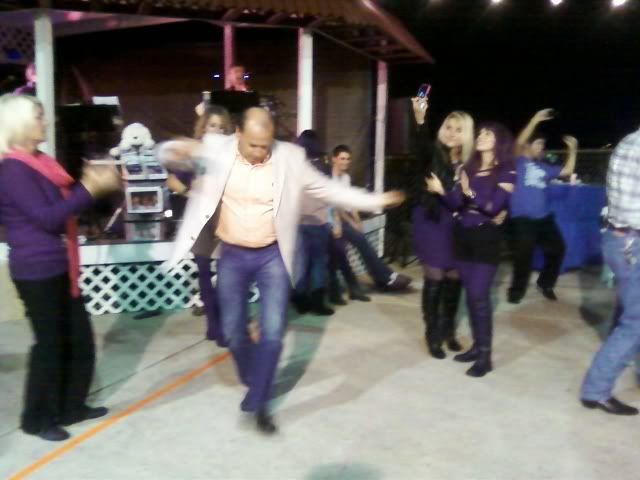 The band that performed at the Greek'Fest in Daytona was a trio by the name of A Night in Athens, and they were pretty freckin' good too! But one of the highlights was when one of the dancers, Bosco, went to sing a song. Needless to say, he was by far a hit with the 'fans' in the parish!
And the last pic is another highlight which can only be summed up in a quote from George of the Night in Athens trio, just seconds before Bosco went table-bound to serenade us dancers below in the Courtyard:
"SOMEBODY CLEAR A TABLE!!"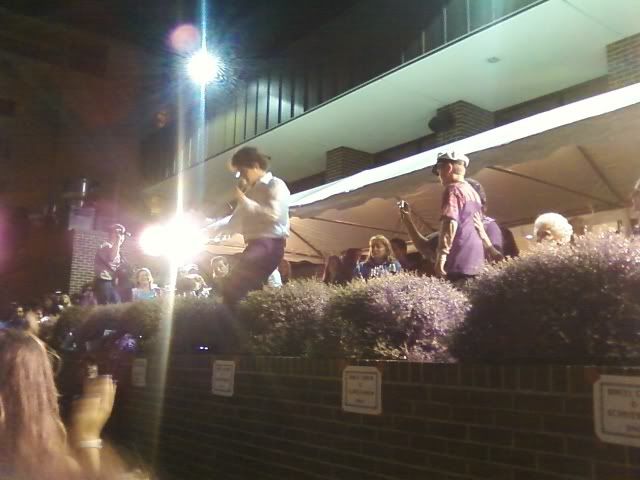 "Uhm... Uncle Joey... LET'S DO THAT AGAIN NEXT YEAR, PLEASE!!!!!!"